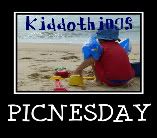 This is my last Picnesday for the year
and I would like to take this opportunity to thank all my readers,
Family and Friends,
who have supported and encouraged me
throughout my blogging journey,
Tweeps who have tweeted and retweeted my posts,
Klout Pals who've been Klouting me,
Picnesday linkers who've shared your beautiful pictures with me,
Friends and family who've liked my Facebook page
and given me your comments there,
Tipsy Friends who have contributed
their wonderful posts,
Did I miss out anyone?
Oh yes,
YOU,
Here's wishing all of you
A wonderful 2012 ahead!
May the new year bring all of you
Renewed Hope,
Greater Joy,
Better Health
and an Abundance of
God's Blessings!
With love,
Germaine.